The Tree is a short observational documentary film about the life of one sentient noble fir Christmas tree. From its unceremonious planting to its ornament-decorated state in a San Francisco living room to its unexpected resurrection and rebirth, the film follows a ubiquitous yet under examined staple of Western culture.
With carefully composed yet unprecious compositions and a lush sound environment, The Tree presents a visual critique of Western Christian rituals, human folly, urban waste systems and bourgeoise family values in the era of climate change. In its final moments, the film veers away from objectivity and simple observation to propose a new way of seeing the protagonist, not as annual commodity but as a being worthy of deeper consideration and respect.
Selected Screenings
deYoung Museum, 2020
Museum of Modern Art, Doc Fortnight, 2019

DOC NYC, 2017
Visions du Réel International Film Festival, 2018
Short Film Week Regensburg, 2018
Artist Television Access, 2017
Watch the Film
Available to stream or purchase the film at
Juno Films
Exhibition
In the winter of 2016, two installations for the The Tree project were exhibited in window spaces San Francisco's Mission neighborhood district. Both sites experienced unintentional collaborations with graffiti artists and vandals.
A video and tree mulch installation was in the window gallery at Artist Television Access from Jan. 8-Feb. 8 2016. For the closing reception a funeral service memorializing the departed tree was held.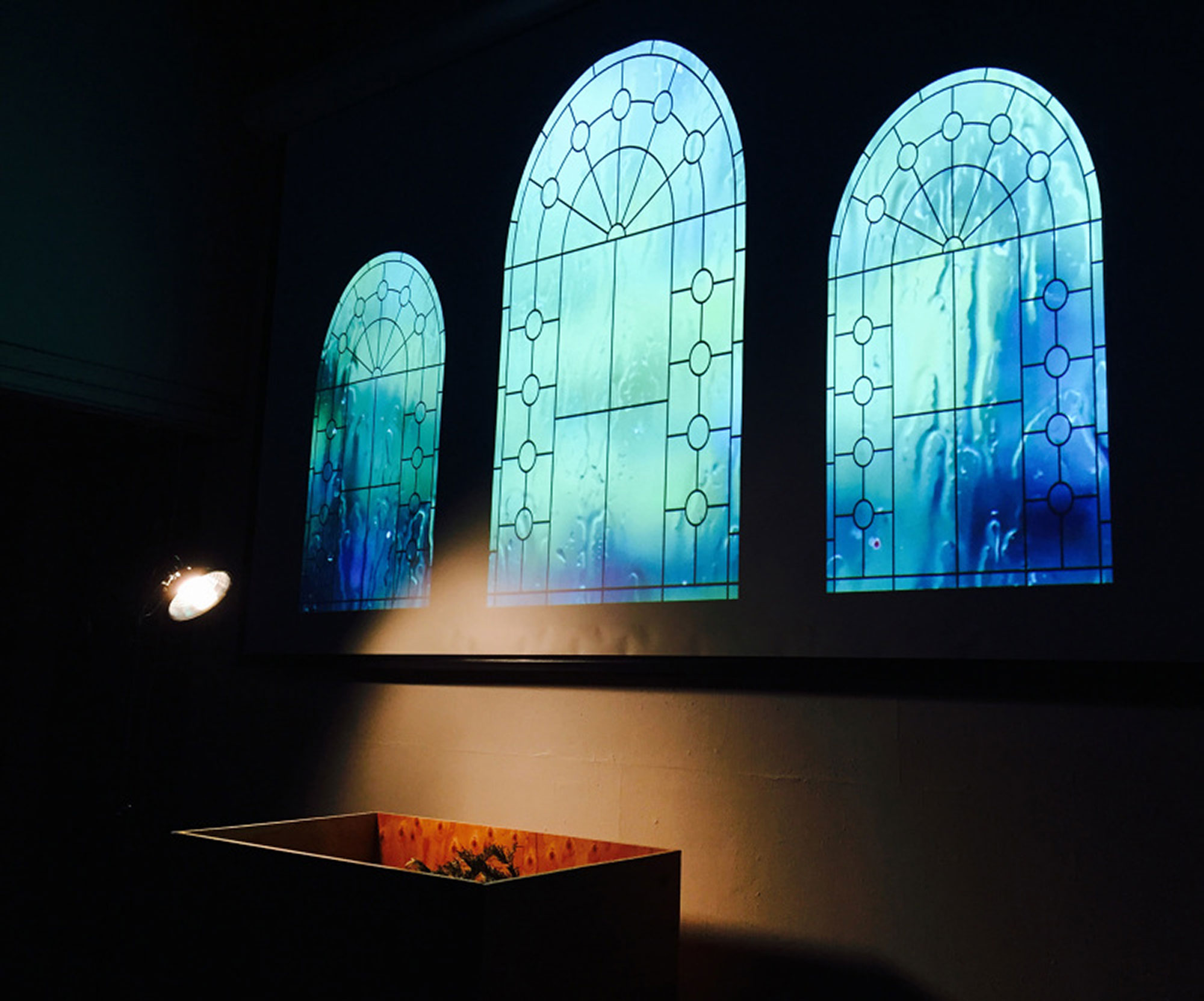 Window Installation
A separate piece for The Tree was installed in another window at 2040 24th St in San Francisco.